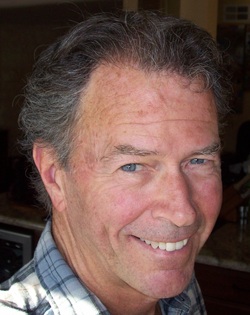 All too often the best way to see a light at the end of the tunnel is to .................. go turn it on!

Peter G. Hold




---


Women Healing America; The Vertical Pool


1. Recovery options for veterans, and resulting depression/suicide statistics, are unacceptable!
2. Created for veterans, the market for this product, interestingly, has turned out to be women!
3. All tasks required to manufacture, deliver, install these DME devices can be done by women.

The Vertical Pool was inspired by the anticipated need of the returning wounded, and veterans of all past conflicts, as well as any and all physically challenged, who have limited options for recovery, healing, and hygiene. Even when a patient is near an aquatic facility, it can be a challenge to get there and back without assistance. A heated pool in the home or back yard enables convenient daily immersions, with family, for rehabilitation, recovery, and therapy in vertical, horizontal, and seated positions. Just soaking in this sanitized warm water daily could reduce hygienic issues for those who have difficulty accessing a shower or bath. It may mean the difference between the "positive" of pain relief-exercise-wellbeing and the "negative" of frustration-depression-stagnation. Healing pools should be available to every veteran without convoluted forms and wait times. Simply a doctor's prescription should make one eligible for immediate consideration.

The non-profit www.vetpools.org (an effort to raise funds to donate these pools to vets) was formed with the specific objective of helping improve upon the methods and manners by which America receives and treats her returning wounded. The most formidable military force in the world deserves a commensurate comprehensive recovery, reintegration program focused on body, mind, and spirit for those who require assistance.

The purpose of this message is to inform interested parties, particularly those connected to the women's work force, of the desire to hand ownership of this healing pool and management of its sister non-profit mission off to a younger group of career-seeking personnel. They would then, with my supervision, mentorship, and oversight, build/market/deliver/install/instruct use of the pools and case-manage vetpools.org. They could be instrumental in healing themselves, the veterans of America, and the civilian population as well, from the physically challenged to the physically fit. Women are the market, and women are the healers!
As only one person, innovator/owner of this pool idea and founder/director of vetpools.org, I cannot fulfill this objective alone. The R&D, pool product, and non-profit are all paid for in full, no debt or encumbrances. I would remain mentor/teacher/guide indefinitely while others slip into positions of responsibility and ownership. This new collective of women does not need money to get involved, just desire and ambition. If they do succeed in obtaining funds through grants as a women-owned, veteran-owned, minority-owned business, I do not want money handed to me. I would want them to bank it for reserve and development of their mission. I will get my "trickle back" compensation over time for units manufactured.
Presently these pool parts are molded in CA, but can be accomplished in any location with rotational molders. This "on-demand" device can be manufactured as needed without excessive, costly inventory and/or storage space. I do not advertise this product because one person cannot build, deliver, and install more than 5 pools in two months. The market and need is far greater, so would require the additional support of womanpower.
Please share this idea with any and all contacts who might have the connections to give some women and others a lead to a worthy endeavor and career. Thank you in advance.